In recent years bacterial strains of staph such as MRSA (Methicillin-Resistant Staphylococcus Aureus) and viruses such Hepatitis and Influenza, have become more common in school fitness and athletic programs.
Many schools do not have the equipment, staff or procedures to prevent and kill these highly contagious bacteria and viruses that can endanger the health of students.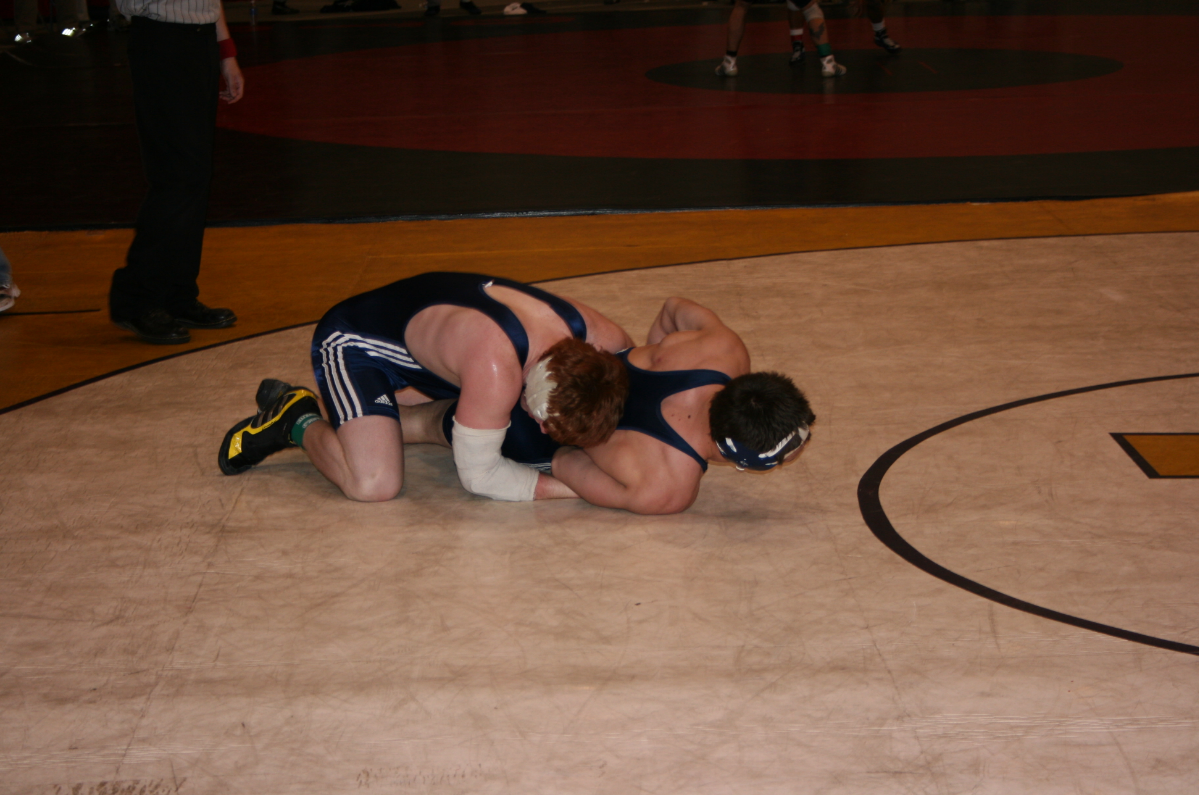 Wrestling mats, weight rooms, locker rooms, and shower floors have become a focus of concern since they are often shared by multiple groups of students and athletes who are sweating from exercise and end up sharing and spreading the contaminated bio materials with their skin-to-skin and skin-to-contaminated-ground contact.
Added to this are students who use the bathroom and bring back additional bacterial contaminants on their shoes. The schools that do clean these floor surfaces often use bleach based chemical cleaners to try to keep these shared surfaces clean. Current cleaning procedures can be infrequent, often inefficient, and ineffective.
The Germbot™ is a battery powered sanitizer that could be used multiple times daily to kill dangerous bacteria and disable the reproductive ability of viruses - thereby improving the sanitation, health, and safety of the floor surfaces used by student athletes.
We have combined the existing convenience of a battery powered unit with the proven bacteria and virus disrupting properties of UV (Ultra Violet) light to provide a low cost, highly effective, and highly portable sanitization unit.
UV light for sanitization kills bacteria and disrupts the DNA structures of viruses.
Typical school surfaces that the Germbot™ can be used on include:
Weight room floors
Locker room floors
Linoleum
Low Carpets
Exercise mats
Dry shower stalls
Tile
Cement
Other similar hard surfaces
Breakthrough technology and the use of UV LED's provide you with a highly efficient, easy to use, battery powered floor sanitizing device.
These units are available for sale for only $1995.00.
Provide parents and students with peace of mind, keep your floors cleaner, reduce the amounts of toxic chemicals being used, and keep student athletes healthier by using the Germbot™.